On March 15 and 16, the University of Guam Music Department is proud to present its annual spring concert.  See the attached flyer for details.
Feeling the Spirit features Dixieland, Gospel, and Spirituals performed by The Mangilao Hot Jazz Band and the UOG LATTE TONES. 
Admission is $5 and will also be sold at the door!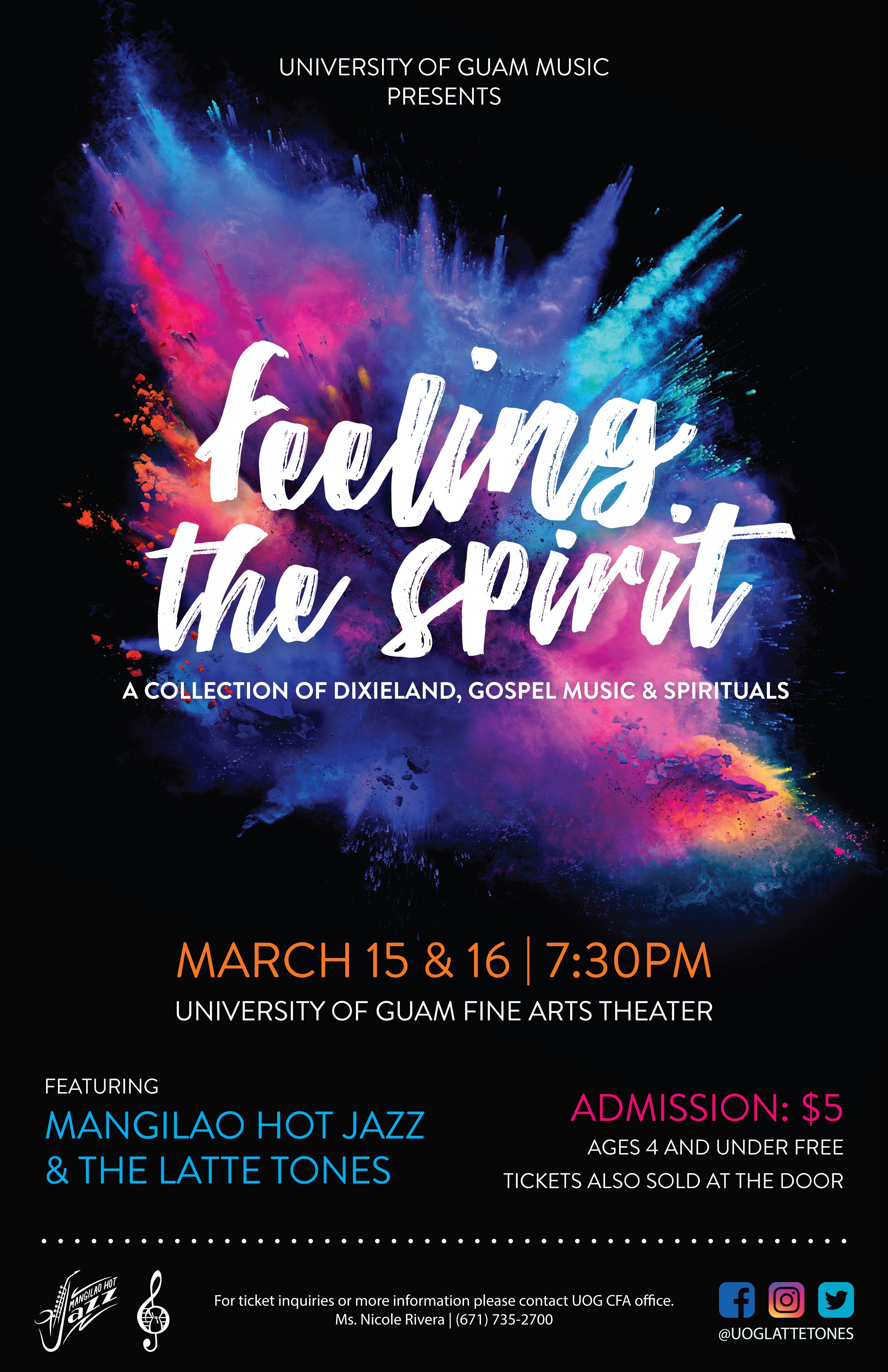 Saturday, March 16, 2019