Online event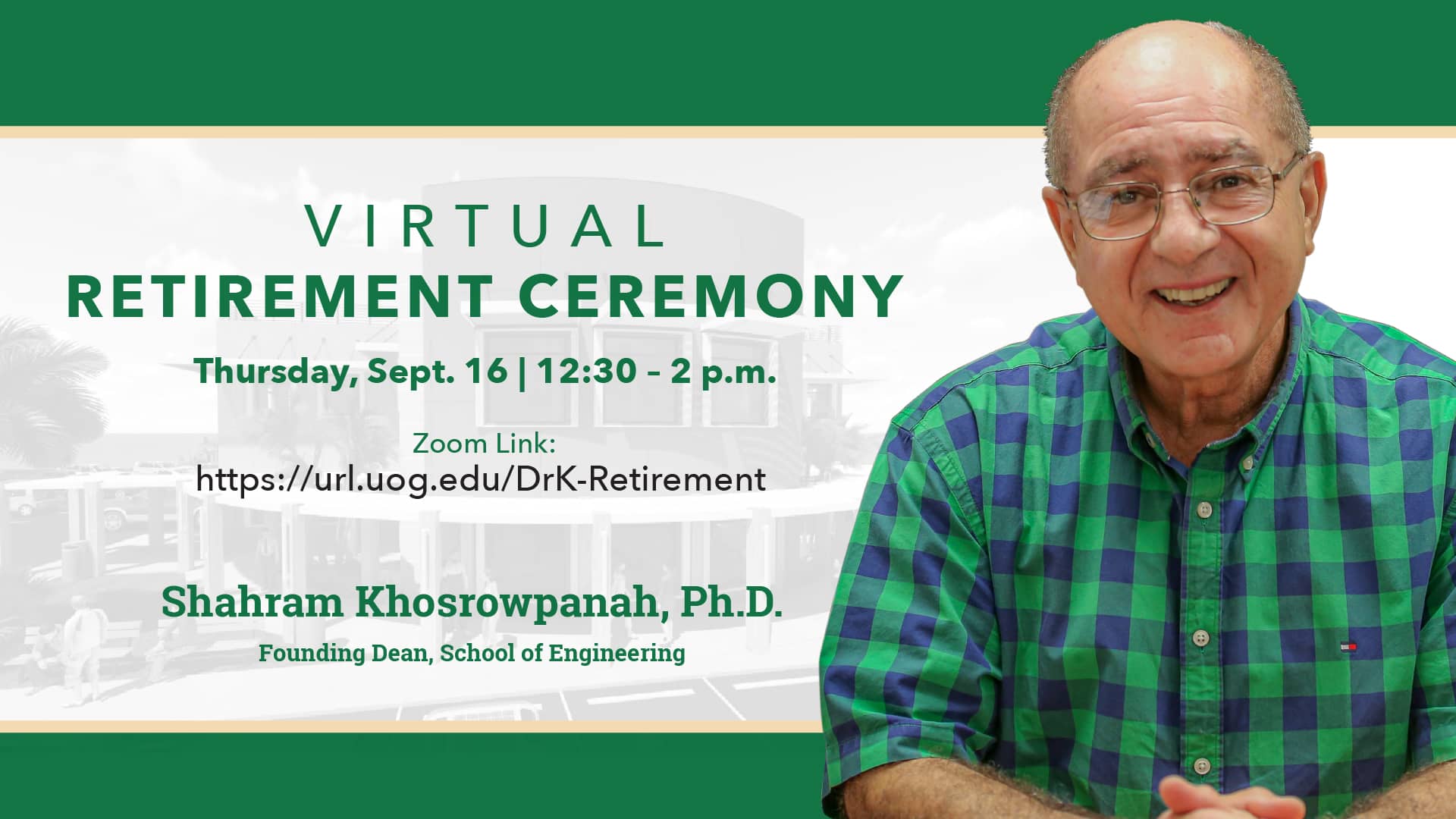 Håfa Adai UOG Community,

You are invited to the Virtual Retirement Ceremony for Dr. Shahram Khosorowpanah, Founding Dean of the School of Engineering. 

The ceremony will take place via Zoom from 12:30 to 2 p.m. on Thursday, September 16, 2021. 
Zoom link: 
For more information, please feel free to contact Norman Analista, Director of Development, Alumni Affairs, and Foundation Relations at
analistan@triton.uog.edu
.
Thursday, September 16, 2021
Contact:
Norman Analista